Cat, International, Freightliner and Western Star On-Highway Trucks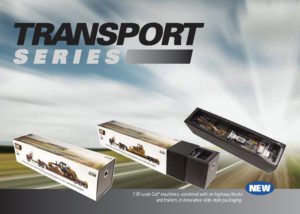 www.catmodels.com is proud to present the new Diecast Masters Transport Series on-highway trucks and trailers. The inaugural product lineup features highly detailed 1:50 scale Caterpillar, International, Freightliner and Western Star trucks plus a range of trailers and accessories including lowboys from XL Specialized Trailers, sea container trailers, dry goods trailers, refrigerated trailers, 20 foot and 40 foot sea containers in a number of different liveries.
The Transport Series items come in specially designed, slide-style cardboard boxes with full-colour outer sleeves – a level of premium packaging that collectors have come to value in all Diecast Masters products.
Showing all 18 results